Since 1789, more than 100 Associate Justices and 17 Chief Justices have served on the United States Supreme Court. Their ranks include an ex-President, the U.S. Chief Prosecutor at the Nuremberg Nazi War Crimes Trial, former governors from the states of New York and California, and even a football star.
Some have authored opinions that have withstood the test of time. Others, carrying a less certain legacy, have been relegated to the distant corners of this nation's memory.
The Justices currently serving on the nation's highest court are:
Chief Justice John G. Roberts, Jr.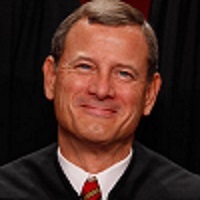 Chief Justice Roberts has been connected to the highest court for many years, beginning as a law clerk to then-Associate Justice William H. Rehnquist during the Court's 1980 term. In addition to his clerkship, Justice Roberts gained familiarity with the Court from the other side of the bench: He argued 39 cases as an attorney appearing before the Court, placing him among the country's most experienced Supreme Court litigators. Nominated by President George W. Bush, Justice Roberts was sworn in as the 17th Chief Justice of the United States on October 3, 2005.
Associate Justice Clarence Thomas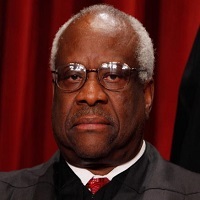 Although this Yale Law School graduate now sits on the High Court, he once entertained an entirely different career path. Before Justice Clarence Thomas entered the legal profession, he attended Conception Seminary in preparation for the priesthood. After attending law school, he served as Assistant Attorney General of Missouri, worked as an attorney for Monsanto, and served as a Judge in the D.C. Circuit Court of Appeals. Justice Thomas took his seat on the Court in 1991 after being nominated by President George H.W. Bush.
Associate Justice Stephen Breyer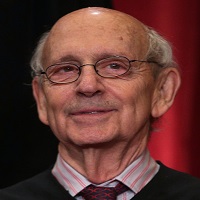 After graduating from Stanford University, Justice Stephen Breyer attended Magdalen College, Oxford, as a Marshall Scholar. Justice Breyer earned a Bachelor of Arts Degree with First Class Honors at Oxford in 1961. After many years of government work, Justice Breyer traveled the world as a teacher. He was a Visiting Professor at the College of Law in Sydney, Australia, in 1975, and the University of Rome in 1993. Nominated by President Clinton, Justice Breyer took his seat on the Court in 1994.
Associate Justice Samuel Alito, Jr.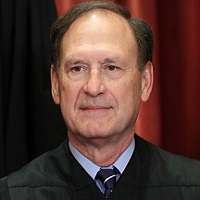 Justice Alito received his bachelor's degree from Princeton University before attending Yale Law School, where he served as an editor on the Yale Law Journal. He argued many cases in the Supreme Court, as well as numerous cases before the federal courts of appeals. Justice Alito later served on one of these courts, the U.S. Court of Appeals for the Third Circuit. President George W. Bush nominated him as an Associate Justice of the Supreme Court, and he took his seat on January 31, 2006.
Associate Justice Sonia Sotomayor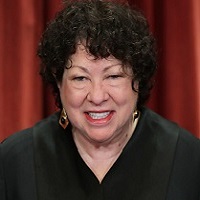 After obtaining her J.D. in 1979 from Yale Law School, Justice Sonia Sotomayor spent five years serving as Assistant District Attorney in the New York City DA's office. She then litigated international commercial matters with Pavia & Harcourt in New York City. Nominated by President Barack Obama in 2009, Justice Sotomayor is the first Hispanic and Latina Justice in the Court's history.
Associate Justice Elena Kagan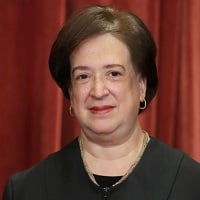 A former United States Solicitor General, Harvard Law professor, and the 11th Dean of Harvard Law School, Justice Elena Kagan joined the Supreme Court in 2010 after being nominated by President Barack Obama. She clerked for Justice Thurgood Marshall during the Supreme Court's 1987 Term and held multiple positions as an attorney in the Clinton Administration. Unlike her colleagues, the Supreme Court is Justice Kagan's first judicial appointment.
Associate Justice Neil Gorsuch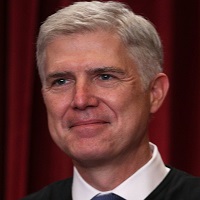 A Harvard law grad, Justice Neil Gorsuch joined the Supreme Court in 2017 on a nomination from President Donald J. Trump. After several years in private practice and a brief stint with the Justice Department, Justice Gorsuch was appointed to the United States Court of Appeals for the Tenth Circuit in 2006. Before his Supreme Court appointment, Justice Gorsuch also served on the Standing Committee on Rules for Practice and Procedure of the U.S. Judicial Conference and as chairman of the Advisory Committee on Rules of Appellate Procedure.
Associate Justice Brett Kavanaugh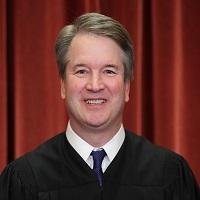 Following contentious confirmation hearings that caught the attention of many across the nation, Justice Brett Kavanaugh took his seat on the court on October 6, 2018. He served as a law clerk for Justice Anthony M. Kennedy during the Supreme Court's 1993 Term and was appointed to the United States Court of Appeals for the D.C. Circuit in 2006. Justice Kavanaugh received a B.A. from Yale College in 1987 and a J.D. from Yale Law School in 1990.
Associate Justice Amy Coney Barrett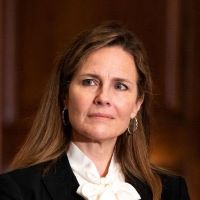 Nominated to the Court by President Trump in 2020, Justice Amy Coney Barrett graduated summa cum laude from Notre Dame Law School in 1997. After a clerkship with Supreme Court Justice Antonin Scalia in 1998-99, she joined a boutique litigation firm in Washington, D.C., for one year before returning to academia as a law professor. Justice Barrett taught at her alma matter for many years before being appointed to the Seventh Circuit Court of Appeals in 2017. As an academic, Justice Barrett was known for being a prolific writer, publishing numerous law review articles on religious freedoms. She is married to a fellow Notre Dame graduate and the couple have seven children.