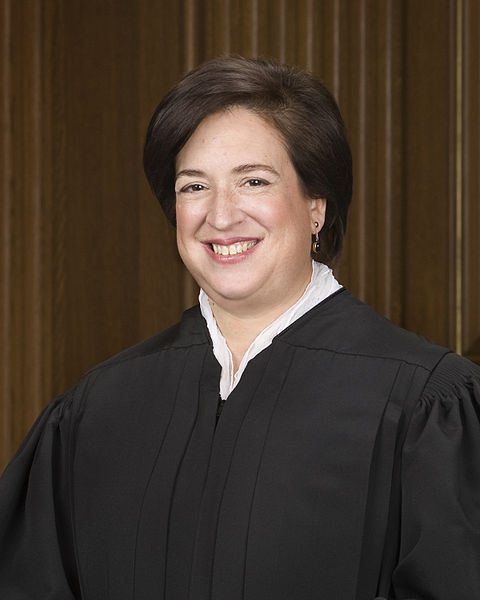 Elena Kagan
Associate Justice
Position:
Associate Justice
Judicial Offices:
Justice Kagan is the only member of the Court without prior judicial experience.
Education:
The third woman to serve of the Court, Justice Kagan is a native of New York City. She received an A.B., summa cum laude, from Princeton University in 1981. She attended Oxford University as Princeton's Daniel M. Sachs Graduating Fellow, where she received an M. Phil. Following Oxford, she attended Harvard Law School, graduating magna cum laude in 1986. She served as the supervising editor of the Harvard Law Review.
Law Clerkship:
From 1986-1987, Justice Kagan clerked for Judge Abner Mikva of the U.S. Court of Appeals for the District of Columbia Circuit. She then served as a law clerk to Justice Thurgood Marshall during the 1987 Supreme Court Term.
Law Practice:
Prior to her appointment as an Associate Justice, Justice Kagan served as the United States Solicitor General , where she was the Chief Supreme Court advocate for the United States. Justice Kagan is also a former professor, and the 11th dean, of Harvard Law School. During the Clinton Administration, she served as deputy assistant to the President for Domestic Policy and Deputy Director of the Domestic Policy Council. A former associate of Williams & Connolly, Justice Kagan was, from 1989-1995, a professor at the University of Chicago Law. President Obama nominated her as an Associate Justice on May 10, 2010. She assumed her role on the Court on August 7, 2010.
More Biographical Information: